MemoryCleaner
Clean your memory with one click.
---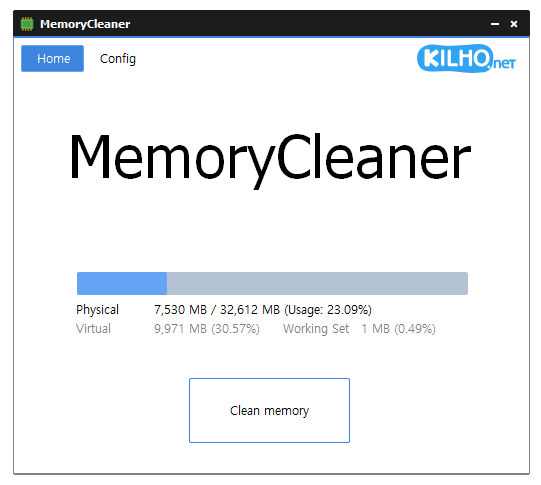 Feature
A program that cleans up memory.
Only Working Set, Standby automatically cleans up the memory.
Cleans up memory every specified time.
Automatically cleans up when the specified memory usage rate is exceeded.
Usage
Click the "Clean memory" button.
If set, it can automatically clean up the memory to the desired situation.