ImageConverter
Change image formats in one click.
---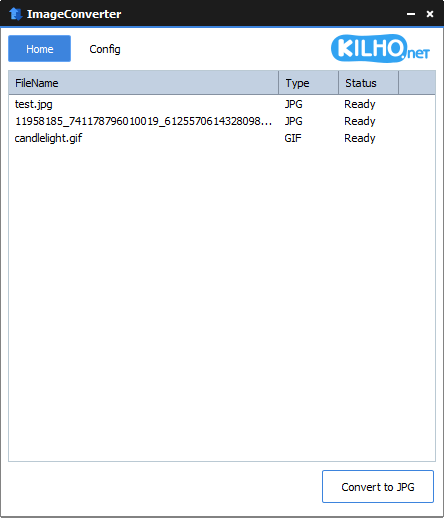 Feature
You can change various image formats.
Save JPG with higher compression using MozJPEG.
Specify the width and the image will be resized accordingly.
Supports PDF, SVG, AI, PSD, PNG, JPG, GIF, WEBP, and TGA.
Images with file signature information are recognized even if they don't have an extension.
Usage
Drag the image files you want to change into the list.
Click the Convert button below.